Quality Bed Bug Control For Greater Nashville
Bed bugs are a growing problem all across the United States, and Nashville is no exception. Any home is at risk, and once bed bugs get inside, they will not leave on their own. Instead, if even one bed bug gets inside, they will spread into a widespread infestation. That's why professional control is necessary to eliminate a bed bug infestation in its entirety. ThermalRid is uniquely qualified to eliminate your bed bug infestation because our business focuses solely on bed bug infestations and their elimination.
Liquid Bed Bug Treatments From ThermalRid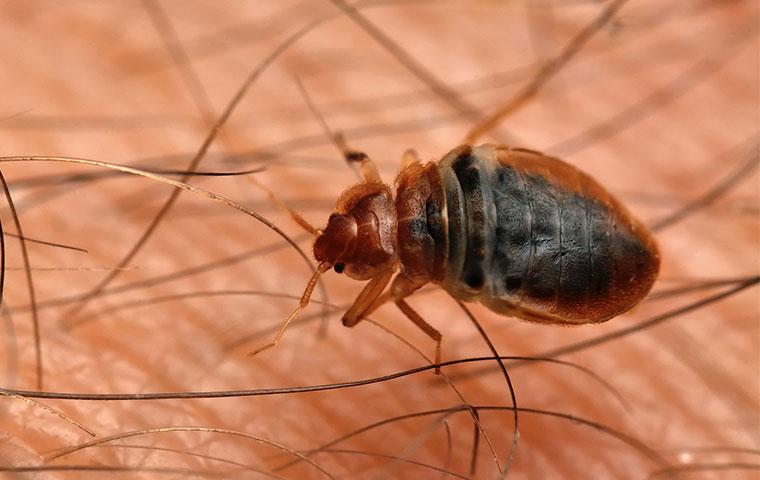 For liquid bed bug control treatments to be effective, careful cooperation between you and ThermalRid is a must. Several treatments will be necessary and specific tasks must be completed before and following each treatment.
Prior To Treatment
We will provide you with a detailed list of tasks to complete before each treatment. These tasks ensure that your home is ready for treatment and that the treatment will be as effective as possible. Tasks include:
Stripping beds of all linens

Vacuuming specific areas

Removing outlet covers

Moving all furniture to the center of the room
Treatment
We will perform several treatments on several occasions to fully eliminate your bed bug infestation. Each treatment is part of a series that uses different chemicals each time. By using as many active ingredients as possible to eradicate bed bugs, we have the best chance of eliminating the chemical-resistant ones.
During the treatments, we'll apply the liquid in various locations, including baseboards, wall outlets, bed frames, and more.
After Treatment
After we complete each stage of the process, it's important to follow several rules to ensure our treatment's success.
First, do not scrub or wash walls. If they look dull, it's because of the residue of the treatment, and washing them will remove the application.

Put disassembled furniture back together, but keep it away from the walls to speed your prep work for future treatments.

Place wall decorations back on your walls.

Vacuum and put your belongings away.
Get Rid Of Bed Bugs With ThermalRid
By working closely together, full elimination of your bed bug infestation is possible with our effective liquid bed bug treatment methods. If you have bed bugs in your Nashville home, contact ThermalRid to see what type of bed bug control treatment is best for you and schedule your appointment!
Request Your Free Quote
Complete the form below to request your free quote.