No one enjoys sleeping poorly. In fact, many people invest thousands of dollars in mattresses, sheets, and pillows to ensure they get the best rest possible. What if we told you all of this doesn't matter if bed bugs are around? Regardless of how expensive your bed is, if you know you are being fed on at night by bed bugs, you are not going to have the best time sleeping. The good news is that bed bugs can be prevented. How? Let us show you.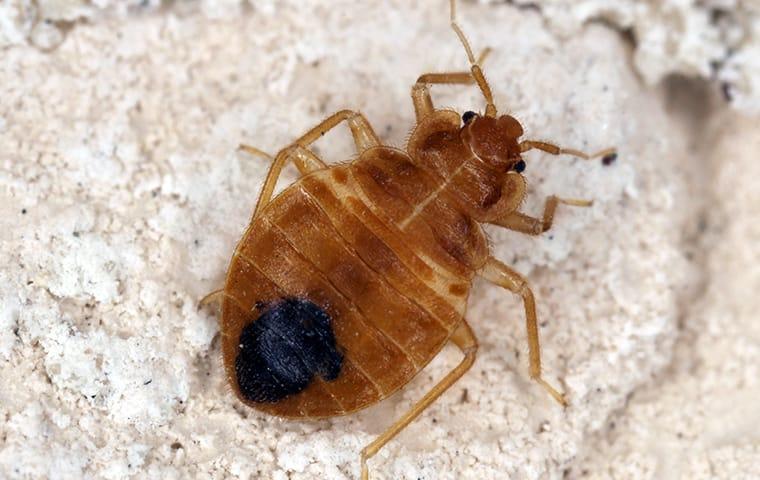 What You Can Do To Prevent Bed Bugs
Unfortunately, when it comes to bed bug prevention, there is no method that is 100% effective. Because bed bugs are hitchhiking pests that use items we carry to get into our homes, there will always be a small chance bed bugs will get past our defenses. That being said, let's talk about some practical ways you can spot and avoid bed bugs.
When traveling, inspect rooms you are going to be staying in for signs of bed bugs. Look for blood stains on linens, dots of reddish-black fecal matter around the room, and for live bed bugs under mattresses and bedsprings. If bed bugs are found, consider changing rooms or even buildings, immediately.
Before traveling home, store any used clothing inside sealed plastic bags. When you get home, wash this clothing immediately on the highest temperature setting. This will need to be done after coming home from vacation, the gym, or from anywhere else you needed to change into new clothing.
Inspect items for bed bugs before bringing them home with you. Some common places bed bugs like to hide include inside clothing, used furniture, appliances, and within the cracks and crevices of other items.
Do not place bags, luggage, or briefcases in one place for more than 20 minutes when out in a public space. This is all the time bed bugs need to crawl over and hitch a ride.
Teach your children how to inspect their backpacks for bed bugs before coming home from school. Schools are one of the most popular places for bed bugs looking for new homes.
Teach your family and friends about bed bugs so they can avoid accidentally bringing them into your home. The more they know, the less likely they will be to accidentally bring bed bugs into your home with them.
Bed bugs are most likely to get into your home around the holidays, after a vacation, or when your kids return from college. The more you and your loved ones keep an eye out for bed bugs and the signs they leave behind, the less of a chance these sleep wreckers will find their way into your home.
What To Do About Invading Bed Bugs
As we said earlier, bed bugs cannot be 100% prevented. So what do you do if they get inside? It's actually quite simple. If bed bugs get into your Nashville home, all you have to do is give the professionals here at ThermalRid a call. Despite what you might read on the internet, bed bugs are not an easy pest to get out of homes. If you want to save yourself time, money, and stress, we are your best option. Each of our pest technicians is highly trained and armed with the equipment needed to fight back against sleep-wrecking pests like bed bugs, so don't wait. Take back your home today by letting ThermalRid deal with your bed bug problem. Call today to learn more.