Do you think you might have a bed bug infestation? Or have you found bed bugs and you know for sure you have an infestation? In either case, it is likely that you have questions—lots of questions. We've compiled some of the questions we get asked most frequently. See if your questions are here.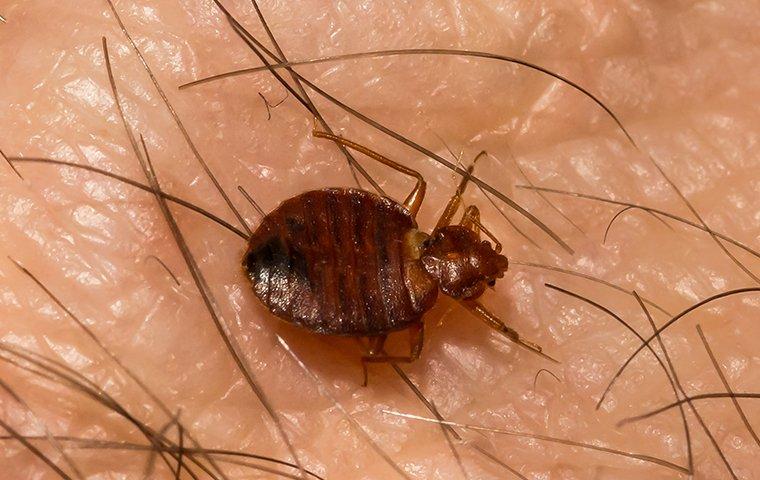 How do you get bed bugs in your bed?
Bed bugs can scale the legs of your bed or crawl up bed skirts or blankets to get into bed with you. What they won't do is fly or jump into your bed. This is important to know because you can use traps at the base of your bed frame legs to keep bed bugs out of your bed if they aren't already infesting your bed. But keep in mind that bed bugs can feed on you when you're not in bed. They can nibble on you while you're watching a movie on the couch or feed on you while you're working at your computer.
What is the main cause of bed bugs?
Bed bugs don't come into your home because of anything you did. They spread passively. They will get into an object in a location that is infested and get transported to your home. They don't come into your home from your yard. So, it isn't really your fault that you have bed bugs.
What is the first sign of bed bugs?
Usually, bed bug bites are the first sign of an infestation. This is because the bites bed bugs leave on the skin will become worse over time. When you start to wake up with several noticeable bites, you're going to know something is wrong.
How can I tell if we have bed bugs?
Bites: As we pointed out above, bed bug bites are a sign of an infestation. These bites can be minor red dots on the skin or they can be big, itchy welts. You can tell bed bug bites by the pattern they form on the skin. Each individual bed bug feeds multiple times in a row—often three times. This will create lines on the skin or a path across the skin.
Feces: Bed bugs leave tiny specks of black feces in many places. Inspect your beds, bedding, sheets, and pillowcases.
Stains: If you have bed bugs, you may notice light brown stains. These stains may be mixed with black spots. This staining is caused by excretions of blood from bed bugs.
Eggs: If you find tiny white eggs in a hidden location such as a crease, crevice, or crack, those could be bed bug eggs. Bed bug eggs are pale white, 1 mm in length, and tend to be in small groups.
Skins: You may see tiny insect skins if you have an infestation.
What do bed bugs look like on a mattress?
A bed bug has six legs, three body parts, and two antennae. It may be pale, tan, or reddish brown. You should see the black excrement of the insect on its interior because it will have a transparent skin. If it has had a blood meal, it will have a red abdomen.
Can you get rid of bed bugs on your own?
It is extremely difficult to get rid of bed bugs. When these insects invade your home, contact a licensed pest control provider for the best results.
Nashville Bed Bug Control
At the first sign of bed bugs, reach out to ThermalRid. We specialize in bed bug control. The process we use is guaranteed to eliminate the bed bugs in your home. In fact, we provide a 30-day warranty. If you discover bugs after your treatment has been completed, we will come back and re-treat your home at no extra cost to you. There is no risk. We bear the burden of making sure your home is free of bed bugs. Contact us today for immediate assistance. We're here to help.