Eliminate Bed Bugs In Just One Day With Heat Treatments
Just the thought of bed bugs is enough to make most people start feeling a little itchy. When they find their way into your home, you'll want to do everything in your power to get rid of them as quickly as possible. Bed bugs are hard to spot and are notoriously difficult to eliminate, which is why professional control is always the best choice. The bed bug control professionals at ThermalRid are experts in providing you with effective bed bug control that eliminates your bed bug problem in just one treatment.
Bed Bug Heat Treatments From ThermalRid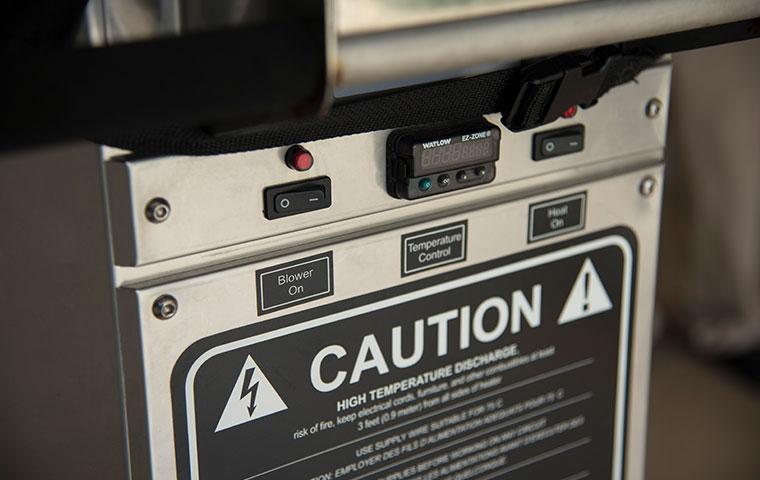 Bed bug heat treatments, also called thermal remediation, hold several benefits over conventional bed bug control treatments, including:
They eliminate bed bugs in every stage of development, from eggs to adults.

They reach into every area, including cracks, crevices, and wall voids.

They typically work in just one treatment to eliminate your entire infestation.
Prior To Treatment
When you schedule a heat treatment, we'll provide you with a prep sheet checklist. This list includes everything you must complete before our arrival.
You'll be responsible for removing certain items from your home that cannot withstand high temperatures such as oil paintings, wax candles, flammable chemicals, and more. We'll also ask you to pull all furniture and other items away from the walls.
Treatment
Heat treatments typically take around seven to eight hours to complete. We'll arrive at your home shortly before 7 AM to walk through it with you and make sure everything is ready to go. You'll then leave your home, and we'll begin to set up our heaters and monitoring equipment.
Heat treatments work by bringing your house up to a temperature that is lethal to bed bugs and maintaining that temperature for several hours. During this time, we will continuously monitor the temperature and routinely enter your home to flip mattresses, pull clothing out of drawers, open closet doors, and more. This procedure ensures that no area in your house remains cool enough to allow bed bugs to survive.
We also use a chemical spray around baseboards and a dust product in wall outlets. These products ensure we don't miss a single bed bug.
After Treatment
After completing the treatment, we will remove all of our equipment and make sure that all lights are off before we leave. If you are home at this time, we recommend opening your windows to help it cool down. We also recommend allowing a couple of hours before turning on any electronic equipment to avoid damaging anything.
Please note: We do not return any items that are moved during the treatment back to their original spot.
No More Bed Bugs, Guaranteed
ThermalRid is so confident in the effectiveness of our ThermalRid method that we offer a 30-day, 100% guarantee on our bed bug heat treatments. We will return to retreat any previously treated areas at no cost to you if you find bed bugs within 30 days. Please contact us for full details about our bed bug control services!
Request Your Free Quote
Complete the form below to request your free quote.