Providing Trusted Bed Bug Relief Since 2010
For nearly a decade, ThermalRid has provided discreet bed bug eradication services to home and commercial business owners in Nashville, TN and the surrounding areas. With our highly effective bed bug treatments, you can say goodbye to bed bugs in a single day. Return some sanity to your household by reaching out to ThermalRid today!
Why Choose ThermalRid?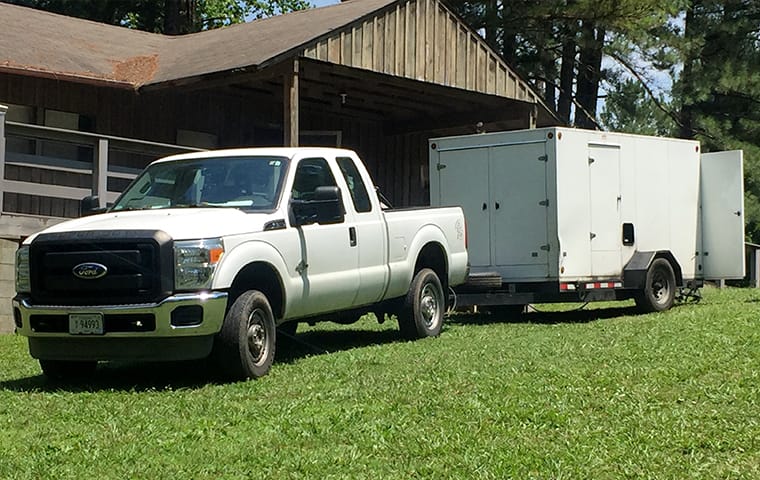 When bed bugs invade your home or business, you need a solution fast. While many other pest control companies in Tennessee offer bed bug control services, ThermalRid stands out above the rest! Here are some reasons why:
Our technicians are trained to provide treatments with immediate results.

We have an A+ rating from the Better Business Bureau (BBB).

Our bed bug control treatments come with a 30-day warranty.

We are a HomeAdvisor approved pest control company.

We focus our efforts exclusively on bed bug elimination.

Our treatments work to eliminate bed bugs in just one day.

We provide treatment within a two-hour radius of Nashville.

We use heat treatments, the most effective bed bug service available.

We provide clear instructions for home and business owners to prepare for the treatment and for what you need to do after the treatment is complete.

We provide discreet service that won't announce to your neighborhood that you have a bed bug problem.

For bad infestations, we also provide a chemical treatment after the heat treatment for maximum effectiveness.
ThermalRid is at the forefront of the bed bug control industry because our primary focus is entirely on bed bug elimination. Our highly trained bed bug experts promise to eradicate your Tennessee bed bug problem in one day with the most effective heat treatment methods available. You can count on us to get the job done right!
You Can Count On ThermalRid To Get Rid Of Bed Bugs!
At ThermalRid, we understand how disconcerting it is to discover a bed bug infestation in your home or business. Let our highly skilled service technicians eliminate your bed bug problem for you in a quick, effective, and discreet manner. To learn more about our effective bed bug treatments for Greater Nashville, contact ThermalRid today!
Request Your Free Quote
Complete the form below to request your free quote.